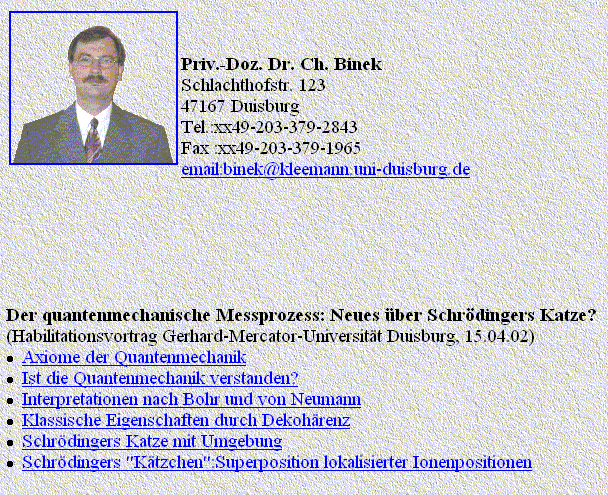 My alumni entry @ Uni.Dbg.-Essen
including a talk related to the problem of qm measurement, which I presented in partial fulfillment of the requirements of my Habilitation.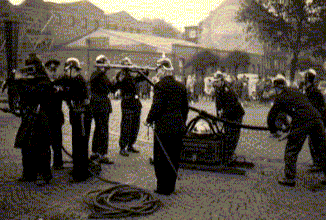 Historical photo depicting members of the voluntary fire brigade LG302 in action. I have been part of this lasting tradition for nearly 20 years ending with the degree of a fire chief.

Gig with my former Rock band.